Four simple steps to update your website
Four simple steps to update your website
/images/uploads/blog/Dallas_Media_Group-06.24-Blog_.jpg
Omaha Media Group
https://www.omahamediagroup.com/images/uploads/monster_gallery/Omaha-Media-Group-Black.jpg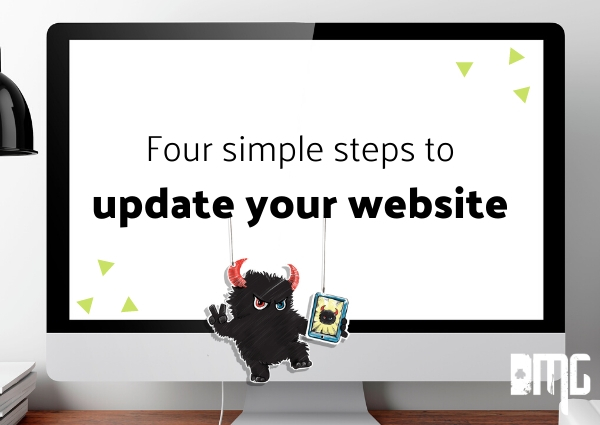 As COVID-19 continues to increase in the Dallas, Texas area, companies are finding themselves in uncertain times when it comes to reopening, regulations and an unstable economy. As this continues to change, companies have been turning to the digital world and revamping their digital strategies while maintaining a budget.
While budgets might be tighter this year than ever before, this does not mean that all digital strategies go to the wayside.
A website is the first impression that a consumer will have of your company. The first digital impression is so critical and Ahrefs breaks down how to figure out what the value of your website is! Take your average EBITDA and multiply it by 20 to 50.
How can a company make that many sales and bring in leads over time? An updated website with the right strategies in place! From a CRM system to SEO, there are so many things that a website should be updated with!
Not only because of sales, but branding is just as important as well. This is because consumers are constantly seeking up-to-date sites with trends, designs and interfaces they can relate to. Therefore, having an old website can affect your digital marketing strategies and your brand's image.
Here are four tips from Dallas Media Group, a leading dallas web development agency!
1. Review your current content and design
A number of companies originally set up their website, put content on it and call it a day. Our Dallas web development agency cannot tell you how many times clients have come to us saying, "This content has to be completely changed. We didn't realize what it said or what was on here!"
Too many to count, to be honest.
Content is one of the main catalysts behind ranking in SERP results! A company who wants to increase their EBITDA by 20 times their average sales needs to have custom, content that is unique to their company and industry!
Another thing we often hear, "we just pulled this from the competitions and changed it a bit." Not only does this land in the world of plagiarism, but it also hurts a website over time.
It is important to review all website content first. Are there any links not working? What about the content? Does it need a bit of updating? What about news articles, press releases or anything else? Could this all be added?
If this cannot all easily be added, it is time for a new website! Not sure what your website needs? Ask for help!
2. Ask for feedback
Second, ask your consumers for feedback, such as what they think about your current website.
It is important to understand that without customers your company will not be thriving because they are the reason for sales and leads. Customer feedback helps to improve overall customer satisfaction by finding the flaws in your company's products and services. In this case, the product would be the website.
Many brands often forget that the key to a successful website is providing the best user interface to their customers. Hence, if your consumers like your site's design, layout and other features, it can help in the process of generating more leads and conversions.
Some of the information you can ask your audience includes:
Can they find needed information easily

Can they find you in search engines

Their favorite part of the website

Their least favorite part of the website

What features are most important to them

What features they think should be removed
Third, checking out your competitors is vital if you want to stay ahead and appear competitive. A competitor analysis should be conducted to understand who your competitors are not only in the area, but on search engines as well. A number of companies often claim that they have no competitors, but to be honest, this is not true. There is always ONE competitor out there, and who is it?
There are hundreds of tools out there to help with competitor analysis, but at Dallas Media Group we can help with this process. This is because all of our experts from website designers to digital marketers research and conduct a comprehensive competitor analysis to provide the best strategies in place.
Thus, compare your site to others in your niche to determine what they are doing differently and how you can make it better or your own!
4. Implement SEO
Dallas Media Group is a leading Dallas web development agency that offers and specializes in website design, development and SEO strategies! A company can spend upwards of $90,000 on DIY SEO. SEO is one of the most optimal ways to bring in organic website traffic to a company's site, and it helps to bring in qualified website traffic that helps to increase sales and lead generation.
Hire us
At Dallas Media Group, you can find experts in web design and web development who can help you update your website. Our goal is to ensure your customers have the best user experience when navigating your site and being able to find you in search engines! Contact us today for a virtual meeting for our recommendations!
Contact Us
We want to hear from you, so what are you waiting for? Contact us today.
Get In Touch
Share this post
Comments