How your website design affects lead generation
How your website design affects lead generation
/images/uploads/blog/Dallas_Media_Group-08.25-Blog_%281%29_%281%29_.jpg
Omaha Media Group
https://www.omahamediagroup.com/images/uploads/monster_gallery/Omaha-Media-Group-Black.jpg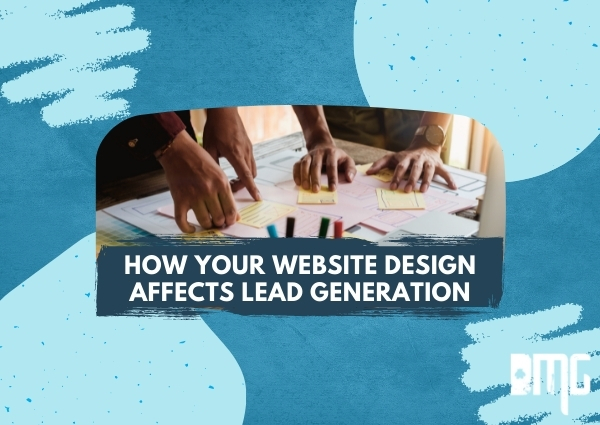 As consumers spend more time online, a website's design is a critical factor in the continuation of sales and lead generation or a website that falls flat. The quality of your website greatly impacts the overall credibility of your website.
The saying, "don't judge a book by its cover" does not pertain to the digital world. Websites are subjected to less than 0.05 seconds of judgment from a consumer. Research shows that 38 percent of people will stop engaging with a website if the content or layout is unattractive.
Even if you pass the 0.05 seconds of judgment, now is the time to ensure that consumers stay on the website. These are the effects of a poorly designed website when it comes to lead generation.
What does bad design affect?
Credibility
While this is stated above, it is important to understand the value of a first impression. This first impression is the representation of the company's brand. A company's brand is the emotional association that consumers will have when seeing the logo or even hearing the name.
A lack of online authority, visibility and credibility tarnish this brand, and for newer brands, this can be a loss in a returning customer.
Return rates
The rate of new visitors to a website is important, but at the same time, it is important to review the return rates of visitors to the website. A return rate is defined in Google Analytics as a consumer who has returned to the website with the same device within the last two years.
The more returning customers it shows that they are interested in the products or services or can be loyal customers.
As mobile search queries continue to grow, Google has released one of the biggest updates that focuses a core element around mobile search. The Google Page Experience update is a two-part update that focuses on user experience, loading speeds, mobile search, design, and basically every other aspect of a website.
This affects the site's credibility and returns rates with consumers and Google as well. In return, this affects digital marketing.
Digital marketing
The entire reason behind working with a website design and development agency to launch a new or rebrand a website is to bring in sales digitally. However, if a website is designed poorly, it affects lead generation.
This is because a website alone isn't enough to bring in new or existing customers throughout the years. A company should implement digital marketing efforts that increase credibility and return rates over time through strategic omnichannel marketing.
Digital marketing will provide a company with the ability to grow organically or paid through social media marketing and search engines! This helps to provide a long-term branding strategy and lead generation campaigns as well.
If the website has a poor design from the beginning, it will affect marketing campaigns. All of this affects the entirety of lead generation.
What does all of this effect? Lead generation! Without the proper design in place, lead generation will be missing from the factor.
Bring in more leads and increase your website's visibility with the help of a local website design and development agency like Dallas Media Group! We are a creative management firm with in-house designers and developers along with digital marketers!
For more information on our services and team, contact us today.
Contact Us
We want to hear from you, so what are you waiting for? Contact us today.
Get In Touch
Share this post
Comments