Five ways to improve your real estate website
Five ways to improve your real estate website
/images/uploads/blog/Dallas-Media-Group-01.05-Blog_.jpg
Omaha Media Group
https://www.omahamediagroup.com/images/uploads/monster_gallery/Omaha-Media-Group-Black.jpg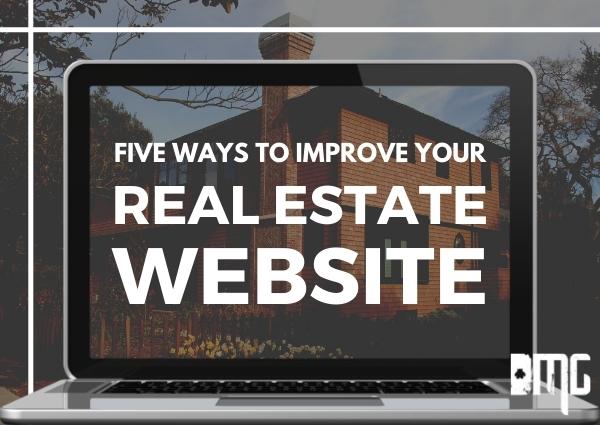 A company's website is the first impression that a potential customer gets of a business and just like a bad curb appeal, an unattractive website can ruin the first impression. To improve first impressions, it is important to implement these five notions.
How to improve a real estate website
1. Think like your customers
When a company plans, designs, or writes content for a website, it is important to have the customer in mind. The customer should be first and foremost in all marketing efforts, and business decisions.
The first step in this approach is to understand the target audience. A target audience is an ideal and exact customer that your company would consider a "qualified lead" if they happen to call for products or services.
It is important to note that not all companies will have one target audience. There can be several different subsections of consumers based on the products and services that are provided.
A great example of this is the real estate industry. There are first-time home buyers, second-time home buyers, landlords, investors, and others in the industry.
A first-time home buyer can be someone who is young or someone who is in their late 30s, but they are both looking for their first home.
2. Improve page speed
In one of its latest updates to improve its user experience, Google has released the Core Web Vitals update. Why is Google focusing on page speed in their update? It is because page speed, or lack of, can cause a negative user experience for potential customers.
In 2018, Google Research showed that the average website was taking 15.3 seconds to load. In 2021, research showed that websites need to load in less than two seconds to keep a positive user experience and maintain it.
If you improve user experience this can improve lead generation and conversion rates.
3. Improve your search ranking
One of the best strategies for improving your website is to implement Search Engine Optimization (SEO). SEO is the organic strategy of ranking a website in search engines, and there are five search engines of opportunities.
The top search engine to keep in mind is Google due to its popularity. There are plenty of different ways to improve your website's ranking in search from optimized keywords, proper URLs, backlinking, blogging strategies, and so much more.
Search Engine Journal reports that these are some of the top SEO strategies to keep in mind.
Along with implementing the right SEO strategies, it is important to direct consumers where to go next in their journey through the website and content.
4. Call to action (CTA)
Whether the final action is to get more sign-ups for the email list, or contact information from potential home buyers, it is important to make sure to add CTAs throughout the process.
If a home buyer notices the company on social media, which takes them to the website's landing page, and on this page, it asks for them to contact you, you have to make sure throughout this entire endeavor that the home buyer clearly knows where to go next and the final step.
5. Avoid excessive ads and pop-ups
This is a basic website improvement that all companies in any industry should keep in mind. This is another moment that thinking like a user helps in this process.
A great example of this is to ask yourself, "Have I ever been frustrated with a pop-up on a website and struggled to find where to close out?" If so, this can cause users to navigate out of the page and move on to the next website.
These are five strategies that all real estate companies and brokerages alike should implement to continue to stay competitive in the industry.
Ready to learn how to improve a real estate website? Let's outsell the competition together. For more information regarding our services, contact us today.
Share this post
Comments