SEO Myth: Long-tail keywords aren't worth it
SEO Myth: Long-tail keywords aren't worth it
/images/uploads/blog/Dallas_Media_Group-03.04-Blog_.jpg
Omaha Media Group
https://www.omahamediagroup.com/images/uploads/monster_gallery/Omaha-Media-Group-Black.jpg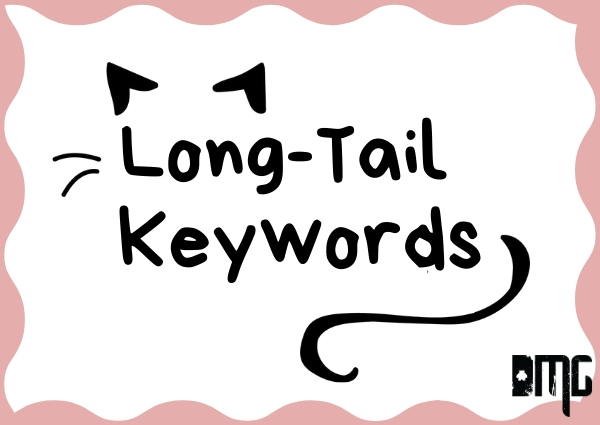 Our SEO consultant Dallas was searching the internet for the latest content marketing strategies to write about and stumbled upon this report from HubSpot called, "20 SEO Myths to Leave Behind in 2020." Naturally, our experts downloaded this report and could not agree more with HubSpot on these myths.
One that has come up in digital marketing meetings with our SEO consultant Dallas is about low volume keywords. "We wouldn't want that keyword, it is too low for us." The thing is, no one is too good for these keywords.
Yes, there is some glitz and glamour with short tail keywords, but the reality is, long tail keywords can bring in even better traffic!
Here's why this SEO myth needs to be left in 2020!
Long tail keywords are longer than typical search queries which means that visitors are targeting down their searches to find the exact point-of-purchase or question to their answer. A search query that includes more than one or two words would be considered a long tail keyword.
What are short tail keywords?
A short tail keyword is a search query with one or two words which means that this visitor is searching for a more generalized query or result. These short tail keywords are part of the glitz and glamour in the SEO industry. This is because these keywords have a higher search volume which means more consumers are searching for this exact search phrase.
Long tail keywords vs short tail
An example is "best furniture store in dallas" would be a long tail keyword phrase versus "best furniture store" would be considered a short tail keyword. The main difference between long tail keywords vs short tail is the volume of these search queries and narrowing down qualified searchers.
Search Engine Optimization (SEO) helps to bring in quality and quantity leads and website traffic, but long tail keywords help to hone in these quality and quantity leads another step.
If the best furniture store in Dallas was actually one that specializes or only offers specific types of furniture or boho-chic, the company would want to narrow that down so that searchers who love boho-chic could find their EXACT type of furniture, in return, the furniture store hones in on their direct target audience.
One SEO wrote an entire book after long tail keywords. Yeah, they are that important to the overall SEO strategy from organic to paid search, and in his findings, the short tail keywords are extremely competitive and harder to grab than those long tail keywords.
His research found that long tail keywords in paid strategies alone increase traffic.
The verdict is to not neglect long tail or short tail keywords for organic and paid search strategies!
For help with long tail keywords vs short tail keywords or starting an SEO strategy, give our SEO Consultants Dallas a call today!
Share this post
Comments