What is responsive website design?
What is responsive website design?
/images/uploads/blog/Dallas_Media_Group-03.10-Blog_%281%29_.jpg
Omaha Media Group
https://www.omahamediagroup.com/images/uploads/monster_gallery/Omaha-Media-Group-Black.jpg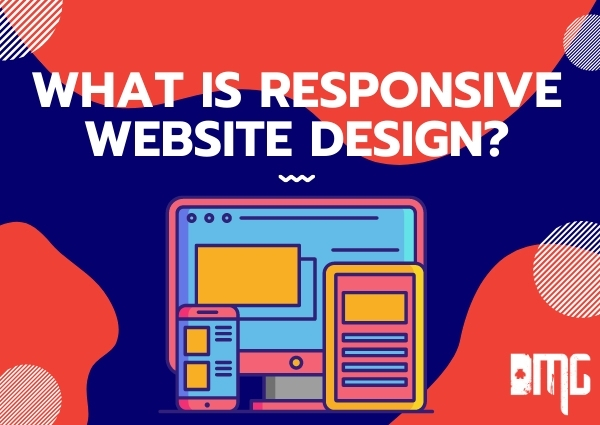 A company that chooses to invest in their website will reap the rewards of their decision. It is similar to ordering products off of Wish instead of Amazon- you are hoping for the best- but it typically turns out to be a waste of money.
A poorly designed website can be like ordering off Wish, you should have just spent the extra money.
It is important to invest in the right Dallas web development agency the first time around. When the right investment is made, the site can be built for the future, to grow with your company and follow Google Development guidelines and their SEO requirements.
This is what a responsive website design entails, how to find out if your site is responsive and the effects of a site that is not responsive.
What is responsive design?
Responsive website design means that the site is responsive to all screens and technology. The site will seamlessly change based on the device that is being used!
This means a consumer can view your website without having to zoom in on the site manually or can't find the navigation on their device. Good design costs money because good design makes money, and with online shopping and ordering continuing to evolve, don't lose customers with an old, outdated site.
94 percent of customers state that easy navigation is one of the most important elements in a website and keeps them on the site longer.
In return, this helps branding impressions and the funnel of customers from one page to the next.
Is my site responsive?
This is the first question that all marketers, sales teams, website designers and developers, CEOs, management and others in the company should be asking themselves.
Google offers a free option to test your website to see if it is responsive! This is a great example of a responsive website design.

Desktop view
Mobile version
With over 95 percent of consumers using their mobile devices to access the internet, it is time to ensure that the company site is responsive.
What if I notice my site is not responsive? Don't panic, this can be fixed with a website design and development project with a Dallas web development agency!
Does this affect SEO?
The short and straightforward answer is yes. This affects overall customer experience, and will be a downfall for many companies moving into this year.
Google released their Google Page Experience update which makes it a mandatory ranking factor for all websites to have a responsive design in place.
A responsive website is one that provides a seamless experience for consumers, and every company's website should be responsive in 2021!
For help with your website redesign and development project, contact Dallas Media Group, the leading Dallas web development agency!
Contact Us
We want to hear from you, so what are you waiting for? Contact us today.
Get In Touch
Share this post
Comments